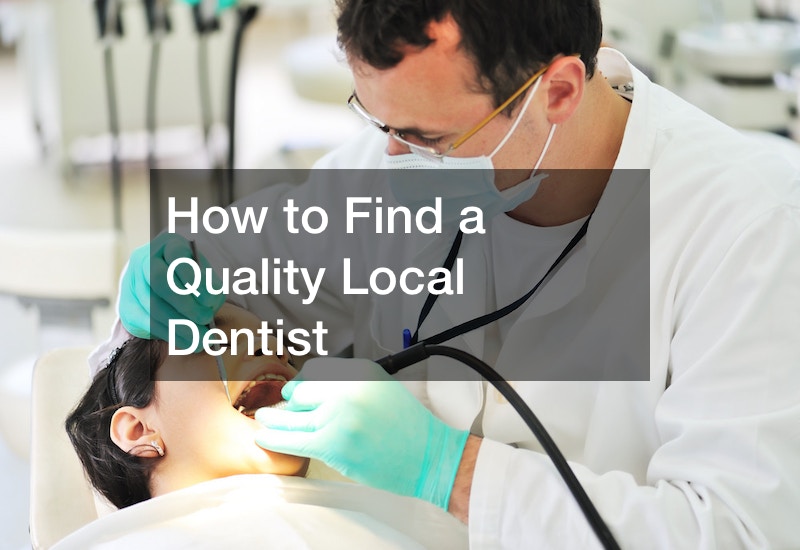 How to Find a Quality Local Dentist

If the thought of going to the dentist makes you anxious, you are in good company. But your dentist is your partner in oral health. Routine dental checkups and treatment by a dentist can help keep your teeth, mouth and gums healthy and prevent dental disease. So if you need to find the best dentist for you, here are some tips.
People fall into making mistakes when choosing a new dentist because they think that all dentists are the same.
Without proper research, they entrust their oral health to some dental professionals who do not have ample training or experience to provide the proper treatment for their specific dental needs.
Here are some questions to ask yourself:
What are the office hours? Are they convenient for your schedule?
Is the office easy to get to from work or home?
Where was the dentist educated and trained?
What's the dentist's approach to preventive dentistry?
.